Lightbulb moment!
Hey Hannah, after watching all of the little videos on the website-a lightbulb finally went off! I wish I had done a higher amount in my first policy. Rest assured that I will be starting another one in the near future. I finally get it. I couldn't understand how it would make sense to run my monthly expenses through the policy but something in those videos made me finally get it!!!
Thank you so much for your patience with my learning curve!! Sometimes when you are analytical it just takes longer to run through everything. 
Ashley Freeman
Hi Brent! I wanted to thank you for making this opportunity available for my family and I! No one in my family history has ever made it to a "wealthy status", and I so much so want to change that! My father passed last February, and left our family with nothing but debt! I don't think I could go with a clear conscience knowing that my burden was now the family's burden!
I've read rich dad poor dad, and many other books on wealth, but never knew what to do next! I feel like I now have a game plan to get started! I appreciate you and all you do to help people break free from the financial prison that our country is becoming! I look forward to learning more from you, and getting my policy funded asap, so I can get to work!
John Miller & Family
Hey Brent 
It just happened!! 
On my first policy, I am about to pull out about $4000 more than I just put into it for premium pua and loan interest !!!!!!!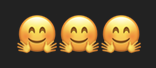 And this is going to happen every year now?? 
Wooohoooo!!!
Paul Marturano
Chris and Brent, I've been working with Green Point Partners Financial for help with additional investments.
Alex Haase and Brook Riley both were very complimentary to you for the great Layette Policy and IBC plan you have me in. I have always felt you have me in the best policy for my needs and future goals but it is nice to hear that from another insurance company that I'm in good hands
Thank you again for all you have done for me.
Belinda Rowe