Hi Brent! I wanted to thank you for making this opportunity available for my family and I! No one in my family history has ever made it to a "wealthy status", and I so much so want to change that! My father passed last February, and left our family with nothing but debt! I don't think I could go with a clear conscience knowing that my burden was now the family's burden!
I've read rich dad poor dad, and many other books on wealth, but never knew what to do next! I feel like I now have a game plan to get started! I appreciate you and all you do to help people break free from the financial prison that our country is becoming! I look forward to learning more from you, and getting my policy funded asap, so I can get to work!
John Miller & Family
Hey Brent 
It just happened!! 
On my first policy, I am about to pull out about $4000 more than I just put into it for premium pua and loan interest !!!!!!!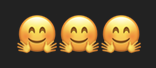 And this is going to happen every year now?? 
Wooohoooo!!!
Paul Marturano
Chris and Brent, I've been working with Green Point Partners Financial for help with additional investments.
Alex Haase and Brook Riley both were very complimentary to you for the great Layette Policy and IBC plan you have me in. I have always felt you have me in the best policy for my needs and future goals but it is nice to hear that from another insurance company that I'm in good hands
Thank you again for all you have done for me.
Belinda Rowe
Brent and Terri have become part of our family over the last few years as he shared his knowledge of Infinite Banking Concept and Private Family Financing with us. We feel very blessed to have them be a part of our lives.
Sandra Fry
Brent saved my life! Financial freedom is very important especially in today's time. If it weren't for him and his expertise, I would be living below the poverty line! With his help I was able to buy a house, a long lost dream that became a reality!
Samara McKnight
Hannah, Thank you and [Brent] for supporting and educating us on how to manage money via the Infinite Banking System. We are doing well and staying safe during this pandemic and due to our mapping with Jonah, we will pay a car off in 2.6 months vs 6 years. Also, thank you for the book, it arrived yesterday.
James & Marian Camp
The concept of Infinite Banking, introduced to us by Brent Kesler, allowed my family to attack our overwhelming debts at a rapid pace. We can't thank him enough for his financial guidance and thorough knowledge base of the concept.
Tré Kirkland
I want to say Thank You for helping me these past few years understand and utilize my IBC policies. Since I began Infinite Banking, I have utilized my policies successfully in a few real estate transactions that have shown exponential growth in my financial health. IBC has become a game changer for me and how I utilize resources that I have full control over to better my life.
Jeremy Huggins
I was in debt, I owed taxes to the State and IRS, I had credit card debt, and a consolidated loan… I no longer owe taxes. I am going to be out of debt by the end of the year. With my Mass Mutual Whole life insurance policy, I can now recapture the money I was giving away to the credit card companies and start paying myself. Infinite banking moves my money so I no longer have to pay big banks. Instead, I pay myself while earning uninterrupted compound interest. Another fact, infinite banking gives me the power to control my hard-earned money.
… I was speaking with Chris on the phone regarding my financial mess. He listened, took notes, and came up with a solution. That was on 7/6/2020. It has been almost three months since my first phone call with Chris, and I am in control of my money. I see a clear path before me paved in financial freedom. Another fact is I have not paid Chris one penny! When it comes to money, Chris is a savant. He enjoys sharing his knowledge and it shows in his webinars, and when you speak with him on the phone…I hope one person reads this and reaches out to Chris. If that person is you, I promise you will not be disappointed.
Lisa Menconi
After seeing Brent Speak, I did my first policy in November of 2019 and used it to pay off my car and paid myself back with interest. I am in the process of establishing a second policy. At the end of the year I will use the money I borrow against the policies to take a large chunk out of my mortgage and refinance my house and pay the interest that I would normally pay to the bank to myself all while I am still earning interest on my policy. It is basically like having my own bank. Money Multiplier is the safest most productive investment I have ever made.
Paul Marturano
A few years ago I went on a quest to find financial freedom… As the sole provider for my son & I, I went on a mission to find the best financial tools to create freedom, wealth & legacy for us. Through my journey I was guided to Brent Kesler and his infamous video. I watched intrigued. I ordered the Infinite Banking book during the video. My mind was blown—like how have I not ever been told about this amazing tool before-why don't more people know about this. The more I learn & more I bank for myself, the more safe & secure I feel. I went from 1 to 3 policies within 6 months of starting my first. In just 2 short years, I'm already experiencing growth, have paid off debt and am in automatic payment plan to pay myself back. I do not have sleepless nights over my policies. I feel truly blessed to have learned about this method. I have opted out of my employer's matched 401K plan, I depleted my son's 529 college plan and put the funds into a policy. Watching my money work for me is very satisfying.
Kristy Albrecht
Brent is an exceptional coach who will spend time helping you navigate your financial future!
Keith Maselli
Brent Kesler is the real deal and he has changed our financial life forever and the legacy that we will leave with our precious daughter and her family and eventual children and grandchildren one day when we "graduate".
Carly Carney
Brent is the real deal! Everyone should learn this process asap and get on the right financial track.
Gary Proctor
---
Free Money Video Series
Watch my new 10 Part Video Series to see EXACTLY how you can start to recapture your wealth, just by paying off your normal expenses!